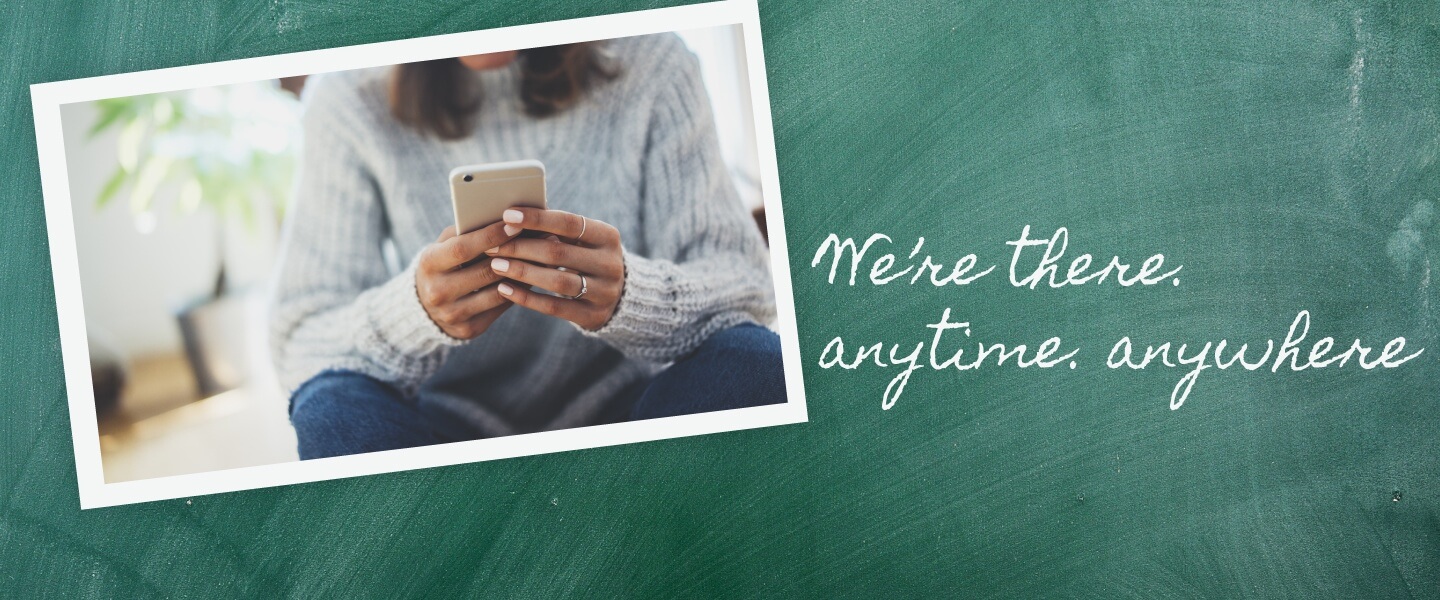 Mobile Banking
Enjoy the convenience of Educational Community Alliance Mobile Banking
Note: Our mobile banking App allows you to transfer funds, check balances, view transactions and more. Check out all the convenience mobile banking offers. 
Get instant access to your account information 24/7 from just about any location using your phone or another mobile device. The new, FREE Educational Community Alliance Credit Union Mobile Banking App allows you to view account balances, transfer funds, find Shared ATMs and branches, and much more.
The Educational Community Alliance Credit Union Mobile Banking App is FREE; but, you must be enrolled in Online Banking to use this application. Click here to enroll now.
The following Mobile Banking tools may be helpful:
FAQ: Check out our FAQs for questions and answers regarding Educational Community Alliance Credit Union Mobile Banking here.
Download Instructions: Review our download instructions for the Educational Community Alliance Credit Union Mobile Banking App for Apple products (iPhone, iPod, iPad), Android here. Or, click on the appropriate icon below and go right to the app. If you prefer, you can go to the appropriate app store for your device and search for "ECACU Mobile Banking".
Download on Google Play
Download in the Apple App Store
Pay On-The-Go
We now offer Apple Pay®, Samsung Pay®, and Google Pay®! Here's how you can get set up in 4 easy steps:
1.) Open the app of choice on your eligible mobile device.
2.) Add your EducaCU debit or credit card and follow the instructions.
3.) Follow the instructions to verify your account.
4.) Use your card wherever you see the Apple Pay®, Samsung Pay®, or Google Pay® logos.
Debit Card Management App
Watch below to learn more about our CardValet app, available in the App Store and Google Play. Just search "CardValet":
Features include:
Card Usage Controls: Establish transaction controls for dollar amount limits, merchant categories (like gas, hotels, travel, groceries, and more), transaction types, and geographic locations.
Card On/Off Setting: When the card is "on," transactions are allowed and the card can be used. When the card is "off," no purchases or withdrawals are approved until the card is turned back "on." This control can be used to disable a lost or stolen card.
Location-Based Controls: The "My Location" control can restrict transactions to merchants located within a certain range of each cardholder's location (using the phone's GPS); transactions requested outside of the specified range can be declined (use with caution, since some merchants may process transactions in alternate states).
Interactive Alerts: CardValet® will send a real-time alert when a card is used when a transaction is approved and exceeds any of the limitations you set, or when a card transaction has been attempted but is declined.
Financial Features: CardValet® also enables cardholders to conduct limited card-related transactions wherever they are, any time of the day, including balance inquiries and locating ATMs (which may not be all be surcharge-free ATMs).
Download in the Apple App Store
Download it in Google Play