Security Resources
Educational Community Alliance Credit Union understands the importance of security and we value your peace of mind.
12/14/2022 – Please be aware that we have been notified of a text/email scam that has reached our team, members, and other financial institutions.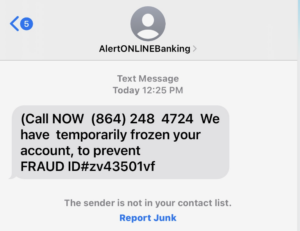 If you receive a message similar to the one shown to the right, this is NOT from our fraud department. Please be on the look out for this kind of message and do not interact with it. The message was sent from someone outside of our organization, yet is displaying the name of someone from within the organization. This often happens in phishing attempts. Please only interact with messages if you know its sourceand that the content is safe. If you ever receive a message and have concerns, please contact the credit union directly. Great job to the members that spotted these fraudulent messages and reported them to us so we could make others aware! The threat of these type of scams is particularly high during the holidays but you should always be on the look out.
—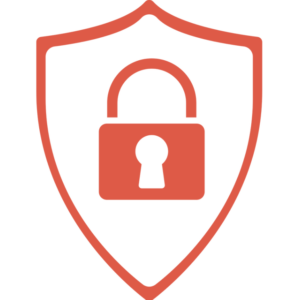 You can protect your personal information, money, and accounts by staying educated on current fraud attacks and safe practices. Now it's easier than ever, check out our
Security Center
for regularly updated news and alerts!
Want to receive regularly updated cybersecurity tips and resources delivered right to your inbox? Subscribe for a FREE monthly newsletter on the latest security information. Simply visit our Security Center to sign-up today!
—
If you ever have concerns regarding the safety of your accounts, we encourage you to review your account activity for suspicious and/or unauthorized transactions. If you identify anything suspicious, reach out to us immediately and we will help you to file a dispute. If you notify us within 60 days from when unauthorized or suspicious activity appears on your statement, we can start the dispute process.
Also, you may want to notify credit bureaus of a possible breach of information. They can place a temporary freeze on your credit.
Some additional resources:
Cybersecurity Tips & Resources (provided by the Cybersecurity & Infrastructure Security Agency – CISA):