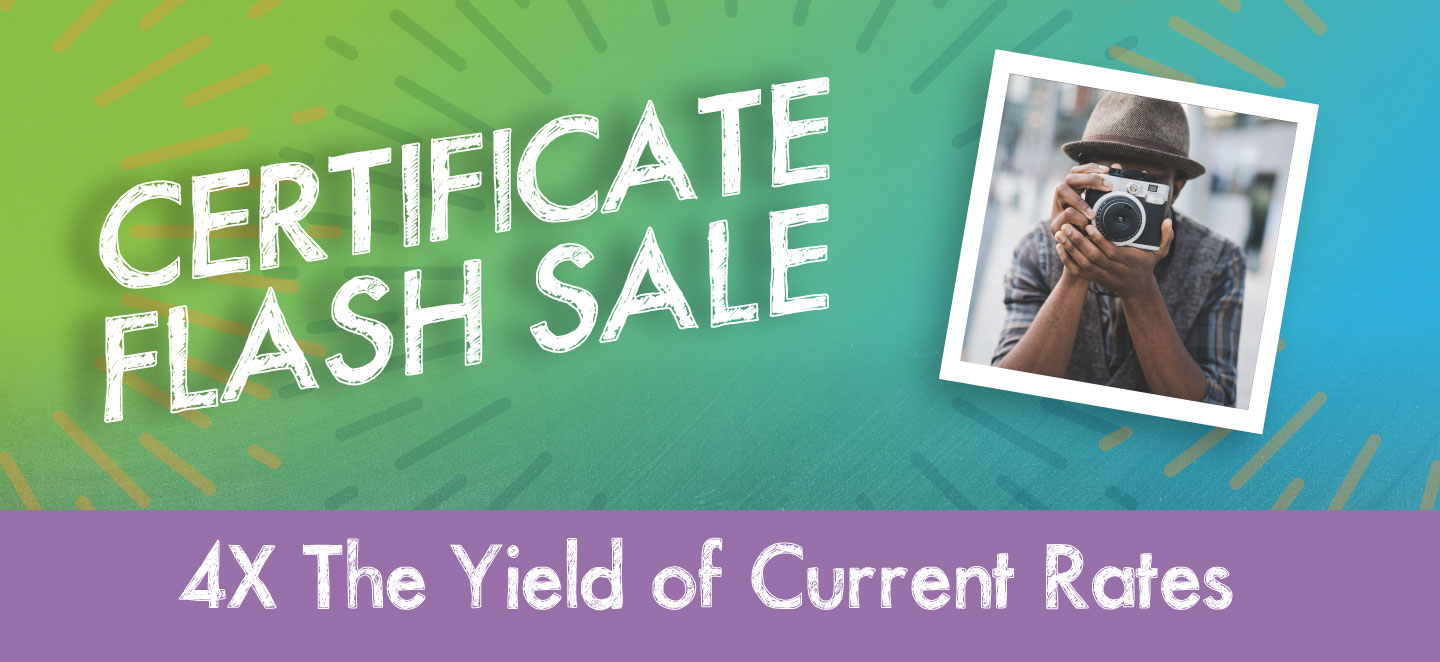 Certificate Flash Sale
Open a Certificate and Save More! 
For a limited time, open a Certificate with a flashy rate:
18-months Certificate: 1.00% APY*

24-months Certificate: 1.25% APY*
Interested?  Fill out the form below and we'll contact you to get started! 
*APY = Annual Percentage Yield. APYs accurate as of 05/06/2022. $7,500 minimum new money required for deposit. Funds currently on deposit with the Credit Union are not eligible for this promotion. Rates, terms and conditions are subject to change without notice. Penalty for early withdrawal. Membership eligibility required. Credit Union is federally insured by the National Credit Union Administration.