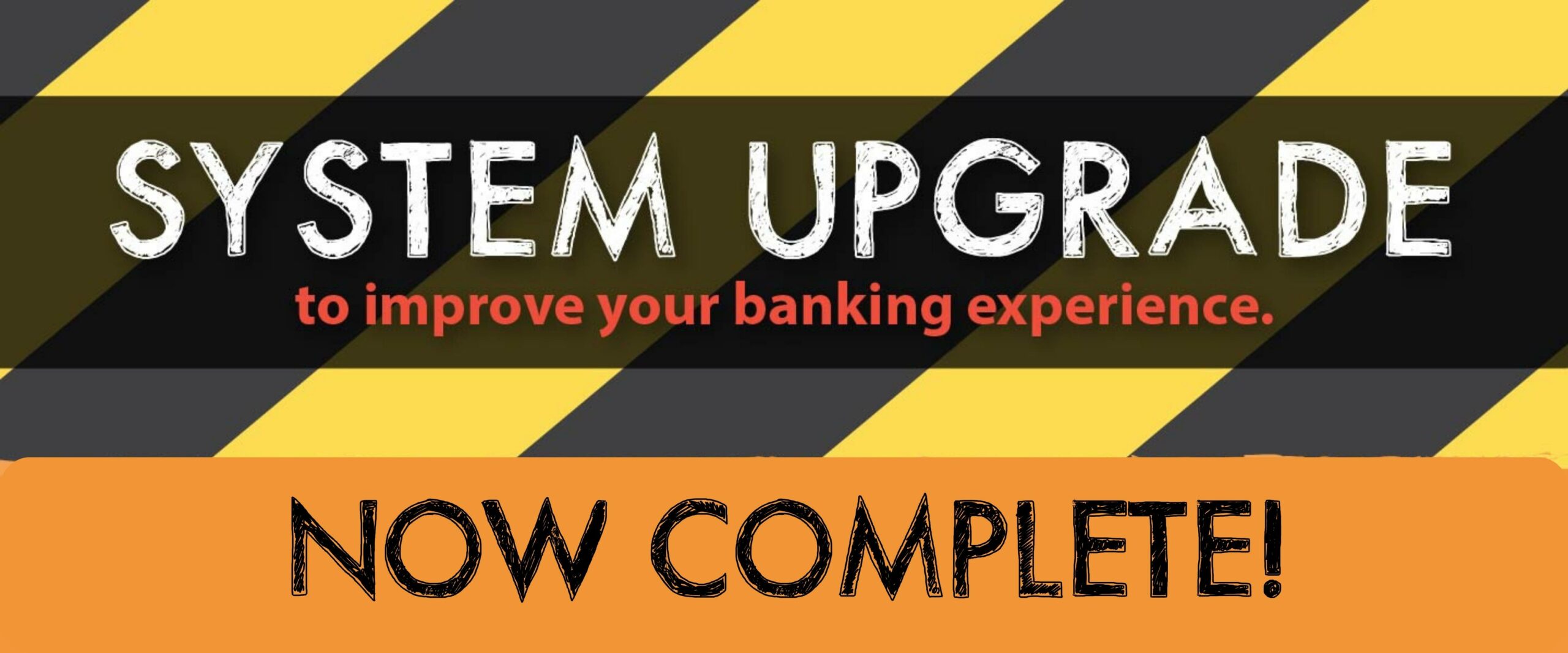 System Upgrade
We've Completed Our System Upgrades!
We're pleased to inform you that our important system upgrades, aimed at enhancing your overall membership experience, have been successfully completed. Below, you'll find information about how your account access and capabilities have improved as a result of these upgrades, as well as the steps you may need to take to fully utilize these enhancements. If you have any questions or require further assistance, please don't hesitate to reach out to us at (419) 381-2323.
Enjoy these new and enhanced features:
Thank you for your support and patience during this process.
FAQs
WHAT DO I NEED TO DO SINCE THE UPGRADE IS COMPLETE?
We want to ensure a smooth transition for everyone. Here are some important instructions and information to help ensure you're able to take advantage of the new enhancements:

• Online Banking Re-Enrollment: You will need to re-enroll in online banking. If you bookmarked the prior Educational Community Alliance CU Online Banking URL in your web browser, you will need to access the new Online Banking system at www.educacu.com and bookmark the new URL. You may need to clear your cookies to see the updated platform correctly.

• Mobile App Access: If you wish to use the new EducaCU mobile app, you can find it by searching for "EducaCU" in your device's app store. Please be aware that the upgraded app may not be available immediately after the upgrade. It could take 3-7 business days for Apple and Google to approve the app and make it available in their device store.

• Checks & Re-Orders: For members who order checks through our vendor, Checks for Less, there are no changes or concerns necessary.

However, if you order checks from a different vendor, please be sure to update the MICR number (the numbers on the bottom) on your checks. If you have questions about the correct numbers, please contact our member service team.
WHAT IS NEW AS PART OF THE UPGRADE?
• New and improved banking platform
• New mobile banking app
• Online loan applications
• Phone banking
• New account suffixes
WHAT HAS CHANGED FOR ONLINE/MOBILE BANKING ACCOUNTS, NICKNAMES & BILL PAY PAYMENTS?
Please take note that with the new system, you can only view accounts for which you are the primary account holder. If you share ownership of an account, the primary member must give you access through online or mobile banking.

There are some changes regarding nicknames/renamed accounts in our online banking system. Any nicknames or renamed accounts that were set up in the previous online banking system did not carry over to the new system. However, please note that you have the option to create nicknames for your accounts in the new online banking program, so you can set them up again according to your preference.

Regarding Bill Payer, any pending payments at the time of the conversion were automatically processed and sent out as scheduled. You do not need to take any additional action for those pending payments.
DO I NEED TO RE-ENROLL IN ANY SERVICES?
Yes. You need to re-enroll in Online Banking now that the upgrade has been completed. If you were previously enrolled in E-Statements prior to the upgrade, you do NOT need to re-enroll in this service.

You will need to download the new mobile app once it is available in your device's app store.

Our bill pay system, including all existing bill payees and payment transfers, were unaffected by the upgrade.
WHAT HAS NOT CHANGED?
• Account numbers
• Debit cards and PINs
• Credit cards
• Direct deposit/Pension/Social Security
• Established automatic withdrawals
• Bill Payer payees and payment transfers
TELEPHONE IS BACK?
Yes, we are delighted to announce that telephone banking has made a comeback with the new system upgrade!

Call Local: 419-381-2319 or Toll-Free: 1-833-917-0403

With telephone banking, you can access your accounts, perform transactions, and get account information quickly and securely through the automated phone system.
WILL I STILL RECEIVE AN E-STATEMENT FOR SEPTEMBER?
Please note there will be a temporary change regarding our E-statement delivery for September. Due to the system upgrade, we were unable to process E-Statements for September. As a result, all members, even those who typically opt for E-Statements, will receive a paper statement for the month of September.

We understand the convenience and eco-friendliness of E-Statements, and we appreciate your patience during this transition. Please be assured that after the completion of our system upgrade, we will promptly return to our regular E-Statement delivery for those who prefer it. You do not need to re-enroll in this service.
HOW WERE DEPOSITS SCHEDULED FOR
OCTOBER 1 HANDLED?
All STRS (State Teachers Retirement System) deposits normally scheduled for October 1, were scheduled for Monday, October 2. As a result, members do not have access to this deposit until Tuesday, October 3, at 9 a.m.

SERS (State Employees Retirement System) and SS (Social Security) deposits were scheduled for Friday, September 29. Members receiving these deposits had access to their funds on the same day at 9 a.m.