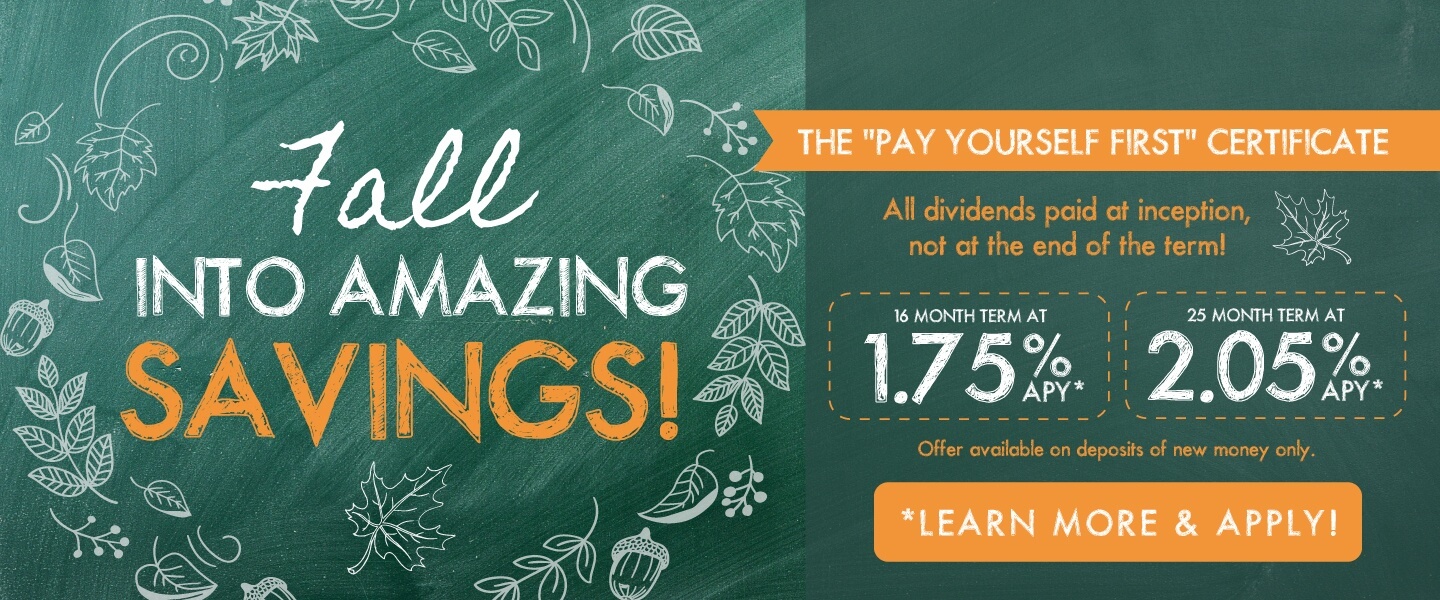 Current Savings Special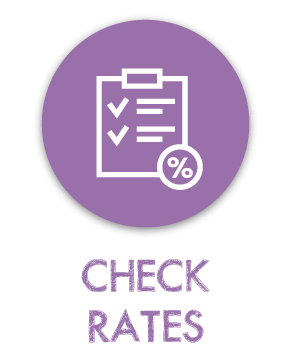 Fall into amazing savings!
What does it mean… the "Pay Yourself First" Certificate? It means you don't have to wait until the end of the term of your certificate to collect the dividends. Offer available on new deposits of money only.
Two Term Options:
16-Month Term: 1.75% APY*
25-Month Term: 2.05% APY*
View Truth-in-Savings Disclosure here
*APY= Annual Percentage Yield. All APYs current as of October 22, 2018. Offer available October 22, 2018 until November 30, 2018 during normal business hours. Only new money will be accepted for this promotion; minimum of $500 to open certificate and maximum amount $250,000. Early Withdraw penalties do apply and will be deducted from the principal. Credit Union reserves the right to limit deposits into the special certificate. Additional certificate rates and terms available. Dividend to be paid to the member's savings or checking account at Educational Community Alliance Credit Union at the time of origination. Proceeds earned from this certificate promotion may not be reinvested at this Credit Union until after the original certificate's maturity. Offer Subject to change without notice. Membership eligibility required. Federally Insured by the NCUA.